NUTRI'UP is a mineral and bacterial granule.
Its sulfo-magnesium composition interacts with the selected bacteria to optimize its activity.

This technology was developed by TIMAB Magnesium to:
– unlock the sources of magnesium and sulfur in the soil;
– stimulate root development;
– improve the absorption of these nutrients.
All of this in order to improve the crop yield and quality.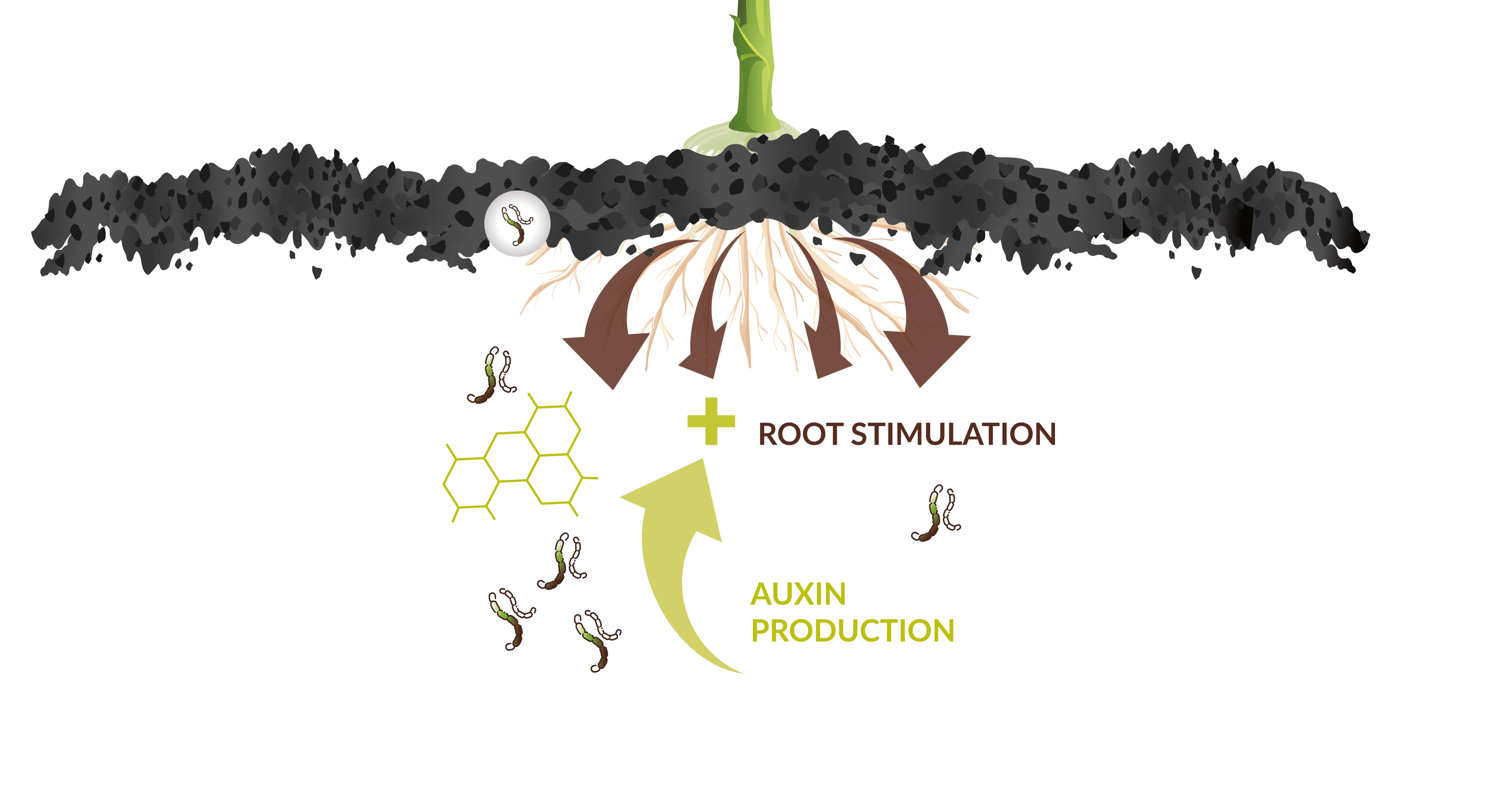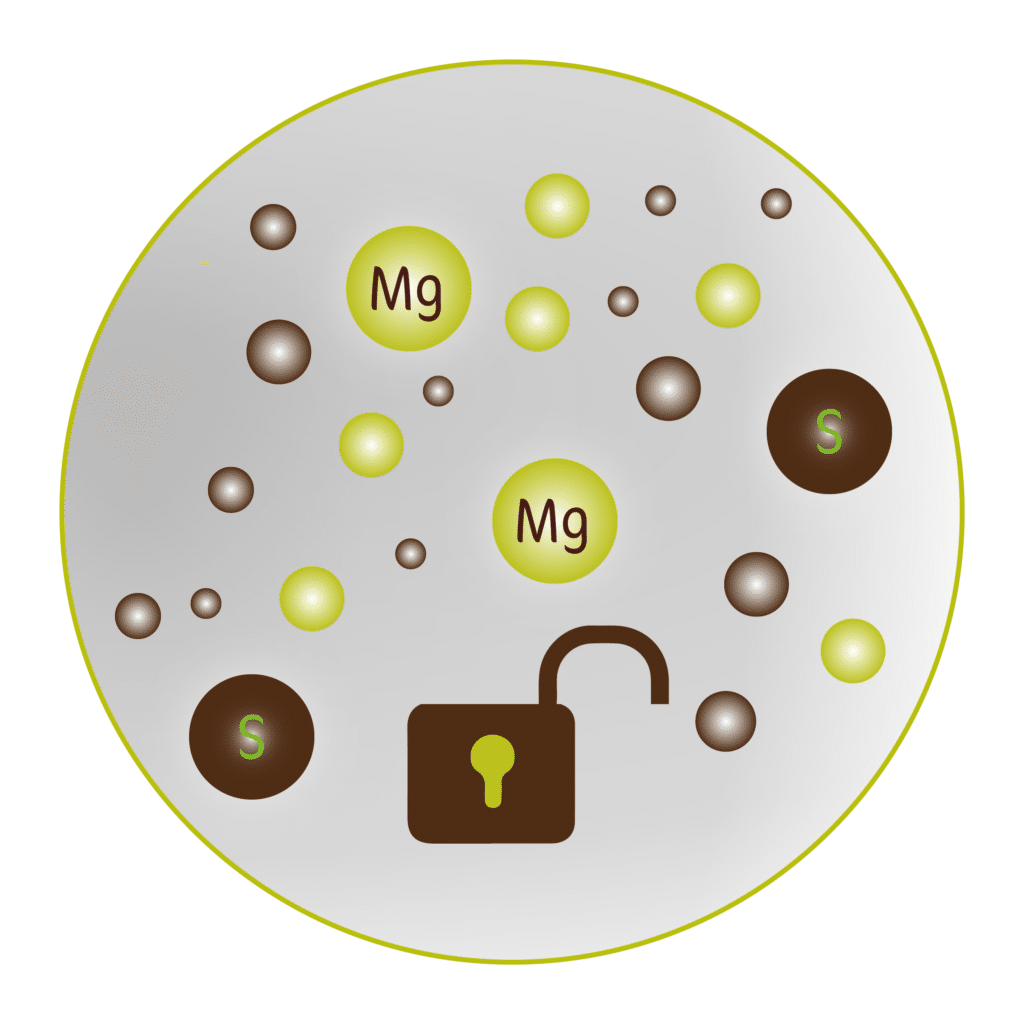 ACTS AGAINST THE
BLOCKING OF SULFUR
AND MAGNESIUM
NUTRI'UP, thanks to the action of its bacteria, releases the blocked magnesium in an ionic form Mg2+ assimilable by the plant. Similarly, sulfur immobilized as gypsum (CaSO4) is solubilized in bioavailable SO42- ion for the plant.
EFFECT ON
ROOTS DEVELOPMENT


The bacteria contained in NUTRI'UP naturally secrete a phytohormone in the rhizosphere, acting on the plant root system. In the presence of soluble Magnesium and Sulfur, its production is even optimized.
OPTIMIZES THE ABSORPTION
OF MAGNESIUM
AND SULFUR
NUTRI'UP's mineral support provides Magnesium and Sulfur forms that can be directly assimilated by the plant, while the bacteria act on the stocks of the same elements blocked in the soil.
The availability of Magnesium and Sulfur combined with an optimization of root growth lead to a better absorption of these elements for the benefit of the yield.