To realize magnesium's potential, TIMAB Magnesium relies on a team of more than one hundred employees worldwide.
Discover what drives them on a daily basis. 
TEAM SPIRIT
Their backgrounds and profiles are rich and varied. Your colleagues will be French, American, Spanish, Brazilian, Dutch, Chinese, along with others in Kuala Lumpur, Singapore, Moscow, Bogota, etc.
And their missions are just as diverse. Each employee has a role to play and contributes to TIMAB Magnesium's success.
Our teams collaborate and support each other in a spirit of sharing and loyalty.
So this mindset is essential for anyone wanting to join our team.
PASSION AND HIGH STANDARDS THAT SERVE A COMMON AMBITION
When you join our team, you'll be surrounded by passionate people who have developed unique and specialized knowledge of their field.
Our position as experts means that we strive toward an unwavering benchmark at all levels of the company: the search for excellence, in the service of customer satisfaction.
This is why, if you join us, passion and high standards must be your motto.
Every workday is rich with many projects.
Our common ambition allows us to launch large-scale, innovative and promising projects – and our pragmatism and agility allow us to carry them off!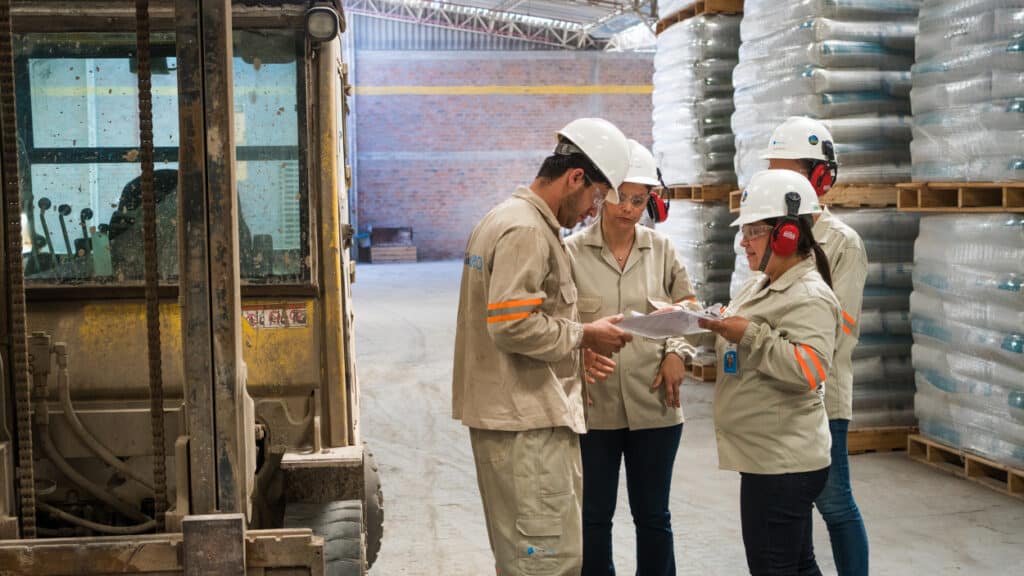 EMPOWERMENT AND ENTREPRENEURSHIP
We are looking for dynamic employees who want to take responsibility and meet our challenges.
We recruit autonomous candidates who have real entrepreneurial spirit, so that we can entrust them with responsibilities that will allow them to fulfill their potential and grow with us.
This policy, dear to Groupe Roullier, shows the trust we place in every employee, regardless of their status.
At the same time, we support our employees throughout their careers with a training and skills-development program. In this way, we strive to help each employee realize their full potential.
Do you share this vision and want to join us?