FARM TRIALS: EFFECTIVENESS VALIDATED IN THE FIELD
Discover how pHix-up is already improving performance in dairy cows around the world:
RESULTS SYNTHESIS
The positive effect of pHix-up on ruminal pH has been demonstrated in trials involving over 10,000 dairy cows worldwide, representing different farm sizes and rations. Milk production and total fat also improved with pHix-up. On average, ECM (Energy Corrected Milk) and fat were increased by 1.2 lb and 50 g per cow per day (p<0.001).
pH evolution during 24h for periods before pHix-up and with pHix-up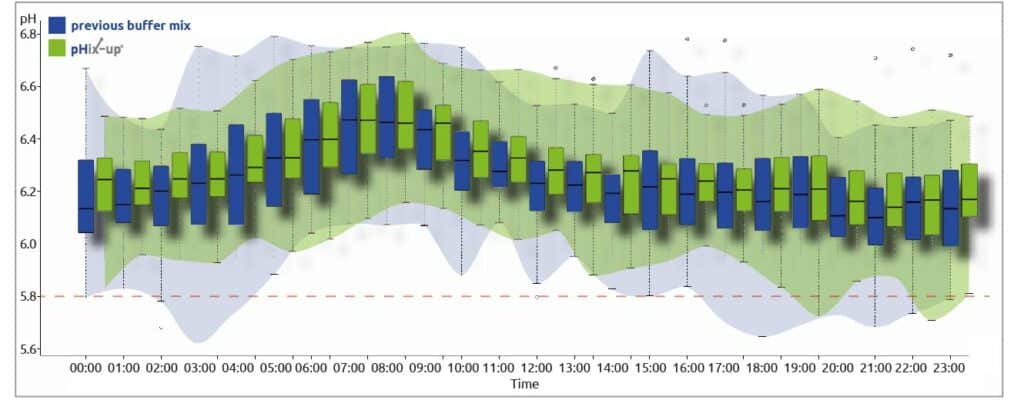 A better development and functioning of the rumen microflora has been observed thanks to:
• A better stabilization of the ruminal pH with pHix-up
• A reduction in the percentage of time spent at a pH below 5.8