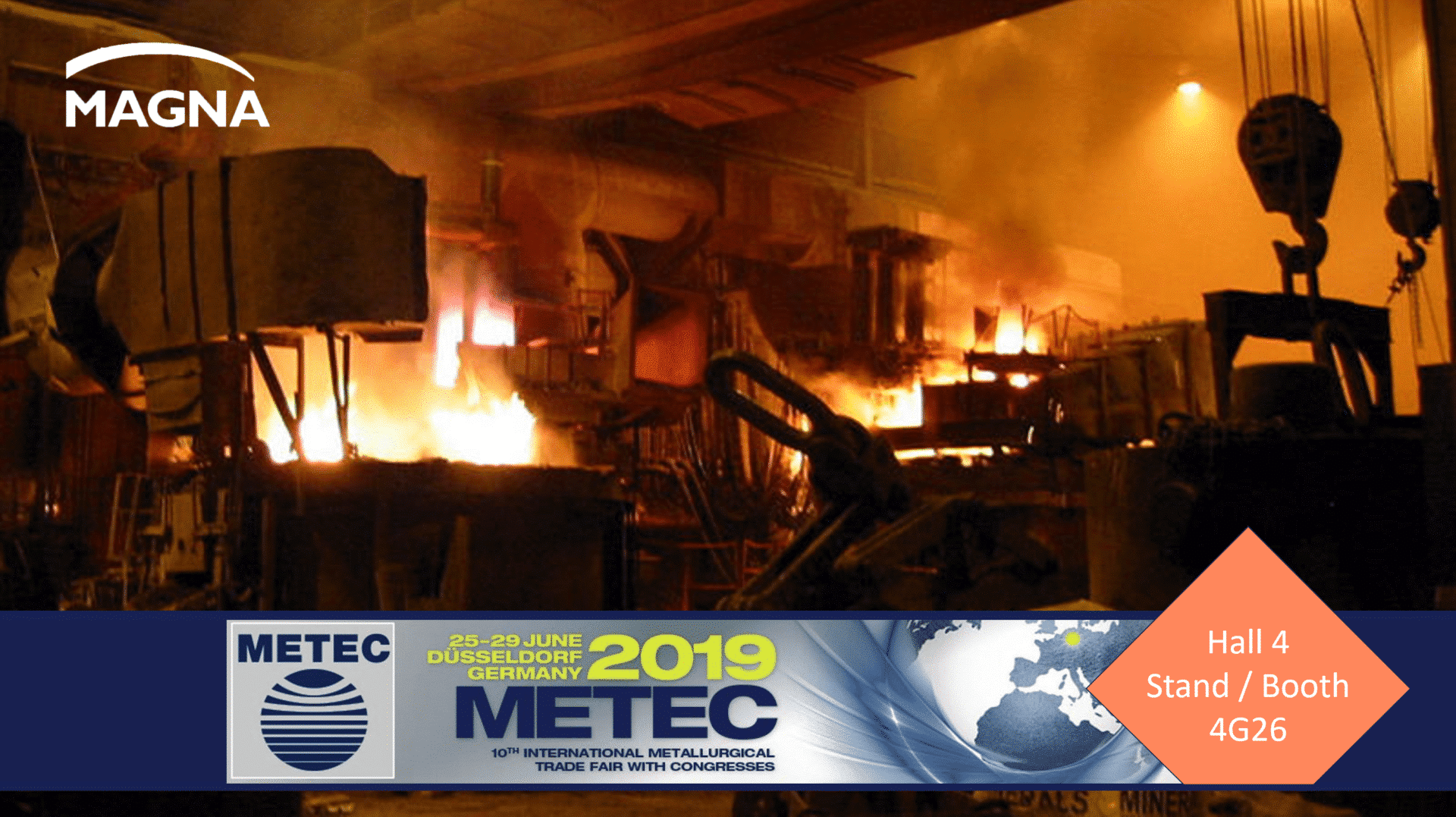 The world's leading experts will meet at METEC, the international exhibition of metallurgy, foundry and steel production.
The show will take place in Dusseldorf from 25 to 29 June 2019.
MAGNA, a preferred supplier of refractory steel products, robots and technicians, is waiting for you on booth 4G26 in hall 4.